About Us
We are a locally owned and run studio in the heart of Corrales, New Mexico. Corrales Dance Studio has been in operation for over 30 years!!! In addition to teaching the art of dance itself we also put on original dance recitals every other year, to give our students the experience of creating a show and performing onstage. Our small student to teacher ratio enables us to provide an environment where each student can really get individual attention. We offer classes for all those interested in learning the joys of dance, children and adults alike.
Our mission: To teach the benefits and fun of dance in a enjoyable and inviting setting.
Our Teachers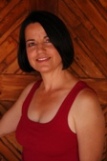 Veronica Losack received her formative training at the Windsor Studio. Under the direction of Kay Windsor, Ms. Losack obtained her Cecchetti Certification from the Cecchetti Council of America. She furthered her studies under Suzanne Johnson, founder of New Mexico Ballet Company and professor at the University of New Mexico.
Ms. Losack has been teaching dance in New Mexico for over 35 years, teaching children all ages and specializing in teaching small children ballet. For six years, Ms. Losack was artistic director for APS Dance Program and taught at all schools within the district.
Ms. Losack received a dual degree in Business Administration and Economics. Shortly after she received her degree, Ms. Losack founded the Corrales Dance Studio, which has been in operation for over 30 years.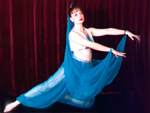 A native to New Mexico, Nicole Friedt has danced for over 30 years and been a member of Corrales Dance Studio from its inception. Ms. Friedt graduated Magna Cum Laude from the University of New Mexico with a Bachelor of Science in Civil Engineering.
Ms. Friedt was a lead in the acclaimed Sagebrush Dance Troupe, who were featured performers at a wide variety of venues that ranged from the New Mexico State Fair, the Albuquerque Bio Park, Summerfest, and the Old Town Gun Fighters. Ms. Friedt has been an instructor for over 20 years, teaching classical ballet, Jazz, and Hip-Hop. Ms. Friedt also serves as one of the studio's primary choreographers.
Ms. Friedt has extensive musical training and is an accomplished French Horn player. Her musical training also included piano, flute, and vocals. She was a member of the Albuquerque Youth Orchestra and Symphony for 7 years and played with the Albuquerque Chamber Orchestra.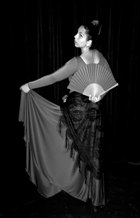 Tina Tafoya has studied various forms of dance and movement for 19 years, including Ballet, Jazz, Tai Chi Kwon, Karate, Yoga, Flamenco and the Dramatic Arts. She studied Flamenco under the instruction of the world renowned Eve Encinas Sandoval. Ms. Tafoya honed her dramatic skills onstage, as a thespian in Troup 688, performing as a lead in Hedda Gabblat Antique. She also worked behind the scenes in set construction. She received a Bachelor of Science at the University of New Mexico with an emphasis in Early Childhood Education and Development. Ms. Tafoya is currently pursuing a Degree in Graphic Design and Web Production at Central New Mexico Community College. She is lead set designer and stager for all studio productions and hosts workshops to share this knowledge with the students.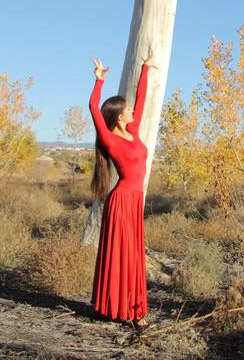 Ysabela started her dance training with Veronica Losack at the Corrales Dance Studio in ballet and later in tap and flamenco. She now studies dance at the University of New Mexico with a focus in Flamenco. She has also begun to study modern dance in Graham and Limon techniques as well as Pilates. Through UNM she is trained and mentored by Eva Encinias and her daughter Marisol Encinias. She works with Flamenco guest artists every semester including Mercedes Amaya, Carmen La Telegona, Concha Jareno, Alejandro Granados, Jose Galván, José Maya, Nino de Los Reyes and Sonia Olla. She performs with the UNM Flamenco Ensemble group and trains with Yjastros. For the past two summers she has traveled to Granada, Spain to study flamenco at Escuela Carmen de Las Cuevas with Marco Flores, Joaquin Grilo, and Olga Pericet.
More about Alura coming soon!