Welcome To Corrales Dance Studio
We are a locally owned and run studio in the heart of Corrales, New Mexico. Corrales Dance Studio has been in operation for over 30 years!!! In addition to teaching the art of dance itself we also put on original dance recitals every other year, to give our students the experience of creating a show and performing onstage. Our small student to teacher ratio enables us to provide an environment where each student can really get individual attention. We offer classes for all those interested in learning the joys of dance, children and adults alike.

Our mission: To teach the benefits and fun of dance in a enjoyable and inviting setting.
Open enrollment for the fall semester will begins August 1st. Please call to reserve a space for your child. Fall classes will begin the first week in September. See the Classes Tab on the top of our webpage for the current schedule.
Contact
Please contact us at (505)896-2581 or corralesdance@hotmail.com
Location: 3577 Loma Larga, Corrales, NM 87048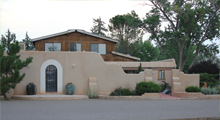 Testimonials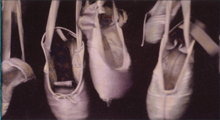 Teresa
I Love Corrales Dance Studio. Being a student there I have learned so much about the wonderful art of ballet. I have the owner as my instructor and she is amazingly helpful. Always putting on different music and new routines this is truly a advanced class of the classical arts. Hope many young children will join and learn the various arts. Also they are very helpful for older girls (me) on pointe. The studio is definetley on my A List.